DIY // Tawny Owl Leg Brace From Fox and Owl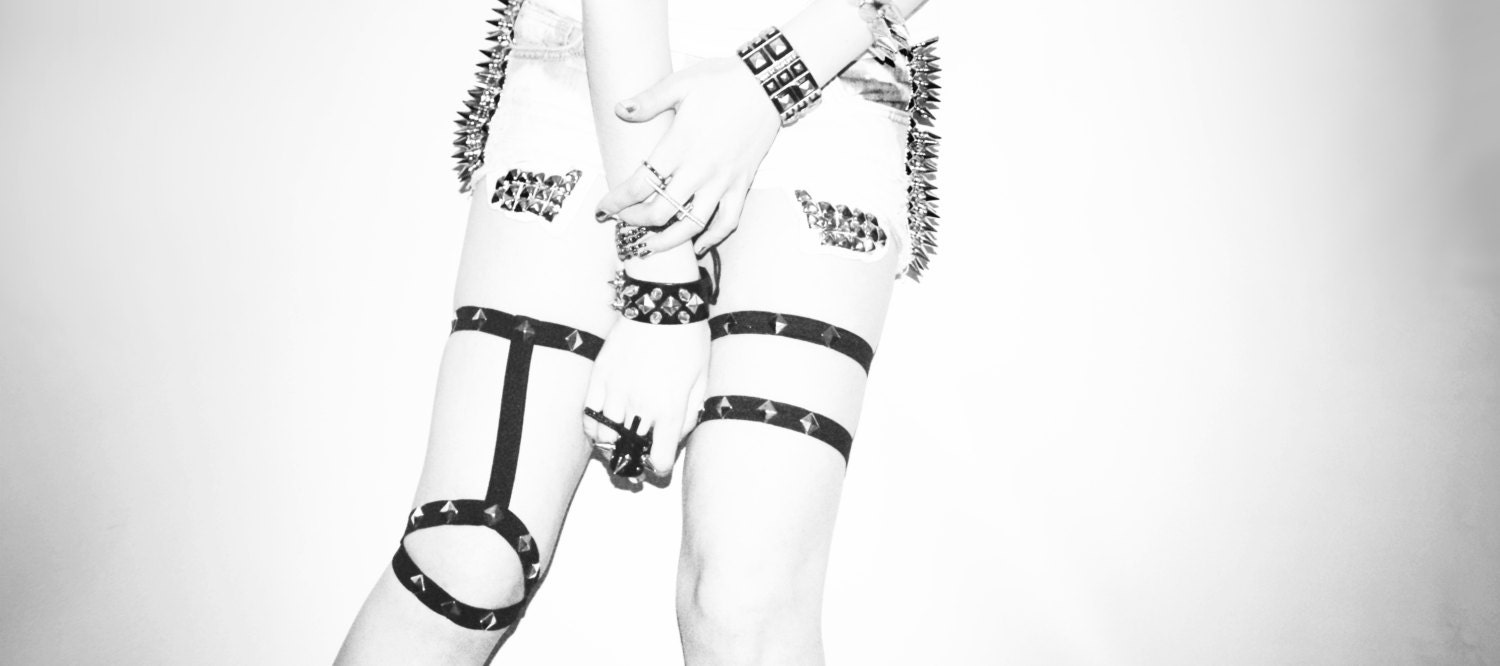 Last week I saw this rock baby on
Ashley Joncas Blog
and I just fall in love with em straight away . I just tell myself that I must have one and I found them from
Fox and Owl
. Sadly the shipping fees are pretty expensive for it to ships to Malaysia , then I just decided to make my own one .
Okay for the materials , this is what you need
First you need to use the elastic and wrap around your thigh and estimate where and how long it will me when you wear it up .Cut the length that you wanted and use the elastic and measure it at the top of your knee . Cut it and lay it down parallel and cut another strap of elastic that combine both of the hoops like picture below . You can temporary secure everything using stapler before you sew them together .
After you sew everything together it will look like a alphabet I . Then the tricky part comes , you need to wear your elastic that you have sew earlier and take your elastic again and this time measure the desire length at the bottom part of your knee and decide the length of the elastic by estimate it by combining it to your half done leg brace that you've sewn . You can temporary secure it with stapler again before you sew them together .
After everything is sew together , now left the last part which is to pin some studs on them . I use my remaining elastic to estimate the width i want between each stud , so it will be about 1 inch between every studs .
After put studs on them , now you have it your own Tawny Owl Leg Brace just like the one from Fox and Owl .
This will be how it looks like when you wear em on .
I only use 1 hour plus for me to finish this DIY project and it turn out great . You guys should totally check out
Fox and Owl
shop on Etsy cause they are AWESOME ! If you guys really cant afford to buy their leg brace then maybe you guys can just try to make it yourself just like i did .
If you guys have made yourself one using my tutorial , please leave a comment down below that will link to your blog or picture cause i really love to see them .